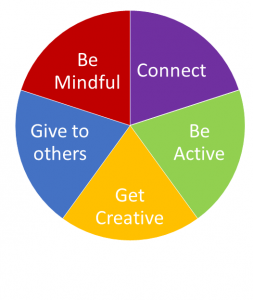 We love the internet. Children can play, learn, create and connect with people from all over the world. It's a wealth of exciting possibilities. But with the digital world changing all the time, we need to make sure that we keep our children safe.
Here are some useful top tips and websites that we recommend:
Use technology to support children's learning and enjoyment, but mix it with unplugged activities so your child gets their Digital 5-a-Day.
Open up a dialogue with your child and always encourage them to talk to you about their internet use.
Create a family agreement to establish boundaries and good etiquette for the whole family – including adults – parents are important role models!
Consider using filtering software to block unwanted content. In addition to filtering, remember that discussions with your child, and involvement in their internet use, are both effective ways to educate them about the internet.
Here is a link to the Children's Commissioner webpage, who created the 'digital 5 a day'
At Home
Parents can have a difficult job keeping up with their children on the fast changing technology available to them, let alone knowing the dangers they face. The issues of safety, privacy, online predators or grooming and cyber bullying are sometimes complex, both technically and psychologically and parents can struggle to keep up.
Social Media
We would like remind parents that the minimum age to open an account on Facebook, Twitter, Instagram, Pinterest, Tumblr, Skype and Snapchat is 13. Whilst many parents choose to allow younger children to use these services we cannot recommend this. To keep your children safe on social media parents should ensure that the correct privacy settings are enabled, and that appropriate adult supervision is provided while using online services.
Here are a selection of guides about particular apps with advice:
Gaming
Games offer a wide range of experiences to suit all tastes and abilities. Some of these focus on entertainment, but others also include educational, cultural, social and skills benefits. By finding the right games for your family, you can discover experiences that take you to new worlds, encourage fresh creativity and get the whole family playing together. From educational benefits, to collaboration and teamwork skills there are a wide range of benefits that video games offer families.
Here are a selection of guides about particular apps with advice:
If you need assistance with parental controls, here are links from Google and Apple. Click on the image to be re-directed to the respective website.
Websites
These websites provide advice on all of the online safety issues covered and gives parents valuable advice about gaming, social media, youtube and browsing the internet.
Childnet International